As
eco consultants
, we value solutions to problems that can do "more" and serve an extended purpose – for the environment and for you as a customer. Our customers' satisfaction is the benchmark for our activity.
Head of Energy & Waste Management /
Executive director for waste legislation,
FunderMax GmbH, St. Veit/Glan
Due to their proximity to the customer and their understanding of the problem,
eco consultants
are the perfect partner for us. We gain the necessary expert support from a single source for the full range of obligations encountered as part of operating a co-incineration plant. This support covers fuel assessment, emission monitoring and ash assessments and extends to the environmental analysis requirements arising when participating in European emissions trading.
Ing. Mag. Oswald M.A. Hackl
Managing Partner, Oswald Hackl e.U.,
Hackl Container, Wulkaprodersdorf
Eco consultants
help us to get ideas that only exist in the mind off the ground as innovations. Openness to new things and extensive skills in environmental technology combined with expertise in funding management were crucial when we decided to implement our innovation project "Value from Waste" with
eco consultants
.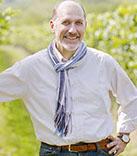 Dipl.-HLFL Ing. Klaus Klein
Managing Director, SCHLOSS FELS VINEYARD,
Spar Österreichische Warenhandels-AG
For several years,
eco consultants
have assisted us with external monitoring of our wastewater emissions. It was important for us to adapt our indirect discharger contract and this is where not only chemical skills but also experience in the area of wastewater monitoring played an essential role. With their prudent engineering advice,
eco consultants
enable us to future-proof our company in line with operational requirements.
Executive director for waste legislation,
Peter Seppele Gesellschaft m.b.H.
As a disposal company, we need a range of different chemical investigations, such as basic characterisation, exemption investigations and checks on quality control during the production of refuse-derived fuels. We have been relying on the extensive expertise of
eco consultants
for many years. We are also pleased that a large number of our customers and disposal partners also rely on
eco consultants
which makes working together particularly efficient.
Plant Manager, Knauf AMF Deckensysteme Ges.m.b.H., Ferndorf
With their combined engineering skills and funding expertise, eco consultants are an important partner as part of the strategic development of our Ferndorf site.
Eco consultants
provide us with everything from a single source, from making the application and supporting our pilot project "calcination" through to supervising the approval project and proof of compliance.
Mag. Jochen Pach, M. Eng.
Head of project and material flow management,
Holding Graz Abfallwirtschaft
In municipal waste management, enormous potential can be leveraged through efficient management of material flows.
Eco consultants
' team not only provides us with reliable quality assessments of our material flows but to our mind always thinks beyond the actual task and keeps an eye on "the bigger picture".
Managing Director,
Waste Management Association AWV Hartberg
Eco consultants
are reliable partners who have supported us for years by providing expert environmental opinions. We are pleased that we are currently cooperating on the MELOS research project and can thus evaluate innovative approaches in the field of leachate management.
Managing Partner GDP ZT GmbH –
Engineering consultant for the construction industry
Chemical soil analyses are vitally important in a large number of construction projects, especially for geotechnical issues. With
eco consultants
, we have a competent, local partner operating from Vienna and Styria to Carinthia, which enables us to offer our customers optimum solutions from a single source.
Managing Director, Frohnleiten municipal enterprises
For us, as the operator of one of the largest landfills in Austria, it is crucial to have a reliable partner who ensures that all our environmentally relevant tasks are fulfilled on schedule.
Eco consultants
' outstanding communication with official experts on an equal basis plays a decisive role. Their extensive expertise in the fields of waste, leachate and landfill gas enables us to have a one-stop-shop for all essential tasks.